FOOTNOTE [6]
MANHATTAN BEACH RAILWAY MILITARY RESERVATION 1942-1944
During WWII, in the period immediately after Pearl Harbor, the 8 inch Gun M1888M1A1 on Railway Mount M1918, 12inch Mortar M1890 on Railway Mount M1918, and 8 Inch Gun MkVIM3A2 on Railway Mount M1, were removed from storage and were emplaced at the following locations, Fort Hancock, NJ, Harbor Defenses of Southern NY; Fort Miles, Harbor Defenses of the Delaware; Fort John Custis, Harbor Defenses of Chesapeake Bay; Harbor Defenses of Los Angeles, Battery Eubanks, Manhattan Beach, CA; Harbor Defenses of Gray's Harbor,Oregon; Harbor Defenses of Puget Sound, Cape George, Washington; Harbor Defenses of Pearl Harbor,Brown's Camp; Harbor Defenses of Kaneohe Bay/North Shore, Oahu, Hawaii, Fort Hase: Battery Sylvester; Paumalu M.R.; Kawailoa M.R.; North Shore: Battery Kahuku; and also the Defenses of Bermuda. Some of these emplacements were in use for only a few months, others operated to the end of the war.
Lee R. Unterborn
Member, Coast Defense Study Group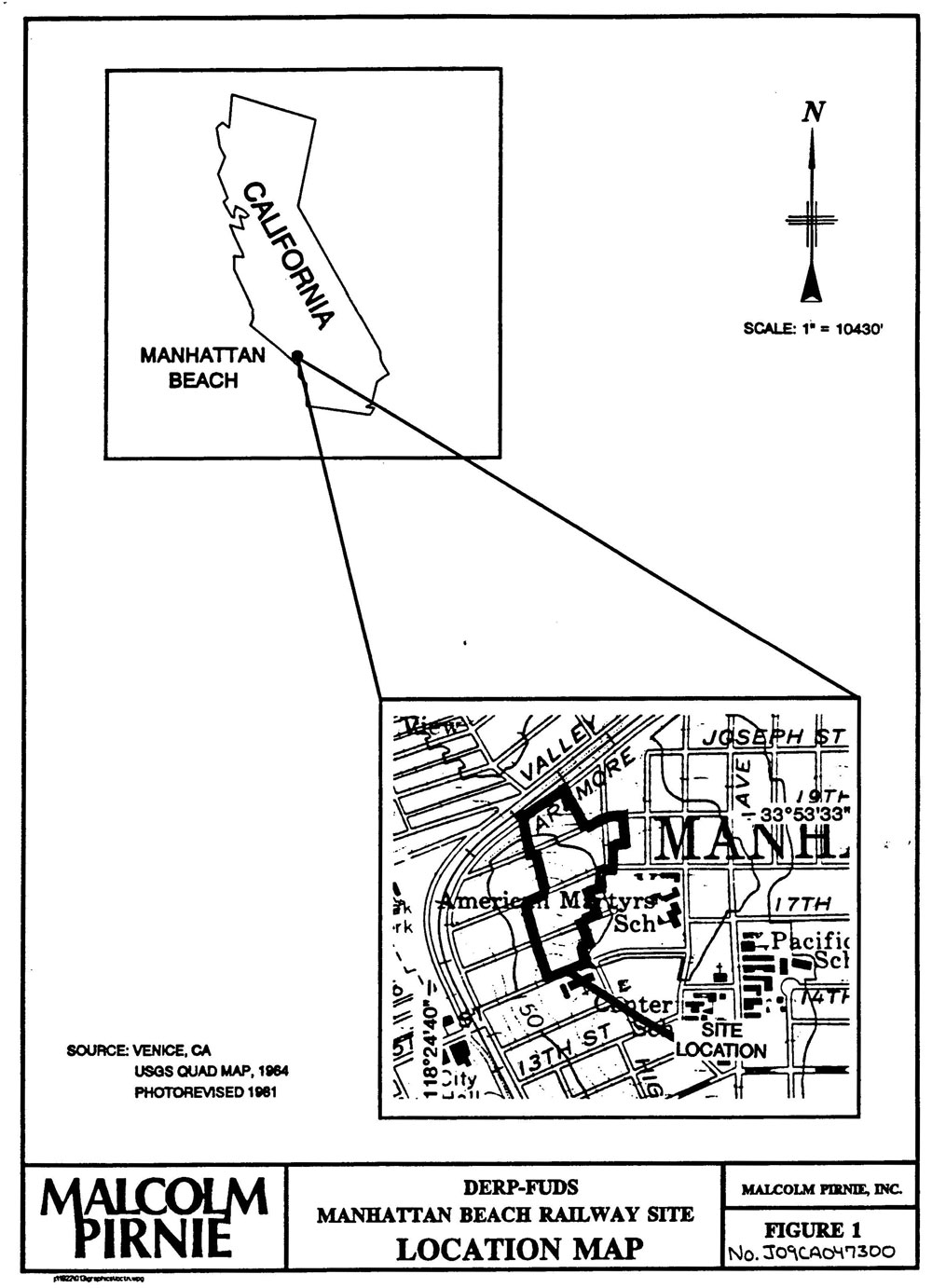 NOTE: In the paragraph this footnote is cited from I state the cannons in question were on site, albeit parked on a siding, operable, and manned at the time of the fly over although construction of the site itself was not completed, or, as a matter of fact, only just being started. So said, there has been some question as to the following sentence found in the main text above that says there was a detachment at the site from December 1941, two months before the fly over:
"A detachment (two gun sections) of Battery E, 52nd U.S. Coast Artillery manned what was called Battery Eubank from December 1941 until the spring of 1944."
The source for what is presented in the sentence is extrapolated from the following paragraph from the source so cited:
"(In) December 1941 two gun sections of Battery E, 52nd U.S. Coast Artillery, (Railway) arrived from Fort Hancock, New Jersey, on 24 Dec 1941. This unit arrived with two 8" railway guns and supporting cars and initially emplaced on 27 Dec 1941 at Railroad Avenue and 14th Street in Manhattan Beach pending the construction of a rail spur and support structures. The rail spur and support facilities were completed in August 1942 and the railroad guns moved into position on the high ground on 18th Street, Manhattan Beach. The railroad guns remained emplaced until they were ordered sent to the Sierra Ordnance Depot on 19 Apr 1944.

(source)